TODAY'S COMPUTERS
are a part of everyday business, and everyone needs access. Small and large businesses require their computers to be up 24/7. Full time, highly trained computer professionals are difficult to find and more expensive than ever before; all in the face of reduced budgets, staff shortages and high turnover.


How can S2 Help?

S2 provides you with a Virtual Employee to support all of your computer systems needs. Your Virtual Employee will help you add new systems as well as build and support existing ones. They can trouble-shoot your everyday computer problems. They can create proposals for large projects, as well as order parts for quick repairs or upgrades. You pay only for the time you need them and only for the equipment you wish to order.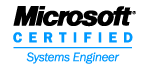 What services are provided?
24/7 Network support
Certified professionals
No Money down
Phone Support
Same Day Response
No extra fees for Crisis Support
No Minimums
Pay for only the hours worked
Internet Setup and Support
Web Design
Graphic Design

Call us (414) 476-6063

Email Us Info@S2Support.com


What's a Virtual Employee?

A Virtual Employee is a certified technical consultant who will become your direct contact for computer support. You will be given the cellular and office numbers of your personal technical support professional. Just call and ask any support questions you need answered. Schedule the time you want the Virtual Employee and tell them where they will need to be. A Virtual Employee can be your technical advisor for meetings, manage projects or add on to your internal IS staff. If you need more than one person, just call your VE and they will add the right people to fit your environment.